Sustainable Landscaping Initiatives at Massasoit Community College
Mas­sas­oit has con­vert­ed sev­er­al tra­di­tion­al gar­dens to sus­tain­able gar­dens with non-inva­sive plants native to New Eng­land. Among its numer­ous native gar­dens are a 17,700 square foot wild­flower mead­ow, two bioswales, and a rain gar­den. The col­lege has also con­vert­ed sev­er­al large expans­es of lawn to no-mow areas. These land­scap­ing efforts help to con­serve water, mit­i­gate storm water run-off, increase wildlife habi­tat, and reduce the use of chem­i­cal fer­til­iz­ers and fos­sil fuels.
Massasoit's edi­ble com­mu­ni­ty gar­den, sit­u­at­ed between two class­room build­ings, grows a wide vari­ety of veg­eta­bles, herbs, and fruit trees. The gar­den helps to demon­strate the poten­tial for urban gar­den­ing, engage the cam­pus com­mu­ni­ty, and fos­ter an appre­ci­a­tion for grow­ing one's own food.
Learn more about our sus­tain­able land­scap­ing efforts from the Nation­al Wildlife Fed­er­a­tion's Cam­pus Ecol­o­gy project.
Tour the Brock­ton cam­pus gar­dens by fol­low­ing our new Self-Guid­ed Tour, devel­oped by Dr. Andrew Oguma.

Why sustainable landscaping?

Sus­tain­abil­i­ty is an impor­tant, yet mis­un­der­stood, con­cept. Many peo­ple think being "green" means dri­ving a hybrid car and recy­cling, but what about our land­scapes? Our love of tidy lawns results in pol­lu­tion as well as a deple­tion of impor­tant nat­ur­al resources and wildlife habitat.
Sus­tain­able land­scap­ing uses envi­ron­men­tal­ly respon­si­ble land­scap­ing prac­tices that respect and pre­serve the func­tion­ing of ecosys­tems. In prac­tice, sus­tain­able land­scap­ing reduces the size of lawns, uses native and edi­ble plants, uses few­er resources and syn­thet­ic chem­i­cals, and results in less time and ener­gy required for main­te­nance. Our goal isn't just sus­tain­abil­i­ty, but also use­ful­ness to humans, wildlife, and ecosystems.
Con­sid­er a for­est. Trees cap­ture the sun's ener­gy, and the ener­gy then pass­es through the food chain. The leaves that fall on the for­est floor are recy­cled, and the nutri­ents are passed on to oth­er organ­isms. The for­est is diverse, and each species plays a role in the func­tion­ing of the ecosystem.
Now con­sid­er a lawn. While the lawn pho­to­syn­the­sizes, the amount of ener­gy avail­able to oth­er organ­isms is tiny com­pared to nat­ur­al ecosys­tems. Plant "waste" – like leaves and cut grass – is hauled away, leav­ing the lawn deprived of nutri­ents, which then must be replaced by adding fer­til­iz­er. And most lawns are com­posed of just a cou­ple of species; nature fights mono­cul­tures, so pes­ti­cides are applied to keep out the invaders.
Massasoit's com­mit­ment to Sus­tain­able Land­scap­ing has result­ed in:
Sev­en Native Gardens
Two Edi­ble Gardens
Three Rain Gardens
A 35,000 square foot Wild­flower Meadow
Two "No Mow" Areas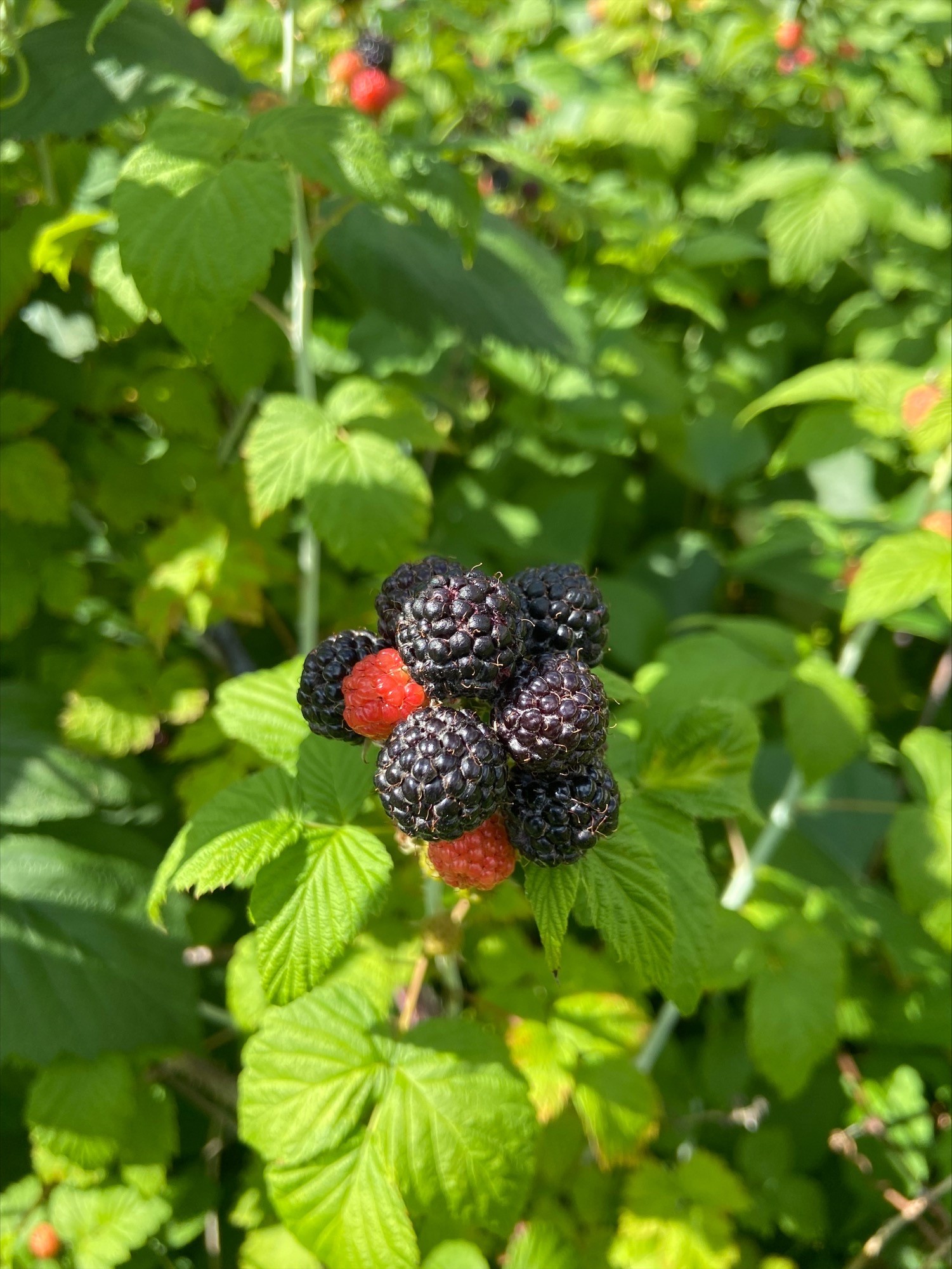 Sum­mers here at Mas­sas­oit may be qui­et, but our Edi­ble Gar­den at the Brock­ton cam­pus is pro­duc­ing in full force! Our mul­ber­ry trees (Morus rubra) pro­duce an incred­i­ble amount of fruit, par­tic­u­lar­ly in mid- to late June. Pro­fes­sor LeeAnn Grig­gs, STEM Schol­ars Coor­di­na­tor, took advan­tage of this sea­son's yield, har­vest­ing mul­ber­ries and black rasp­ber­ries from …
0 com­ments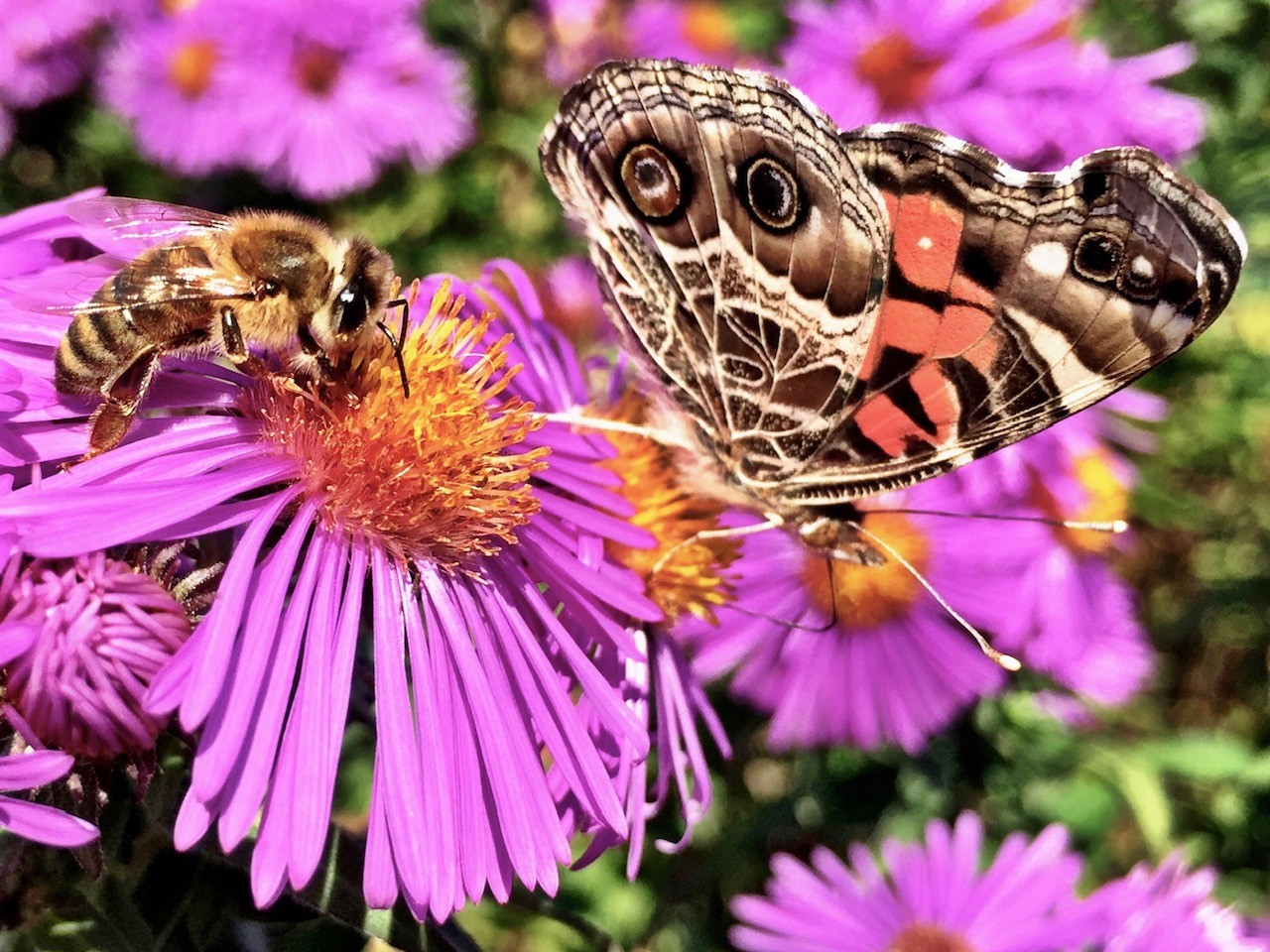 1. Rethink Lawns: Lawn main­te­nance uses water, fer­til­iz­ers, and pes­ti­cides; results in water and air pol­lu­tion; con­tributes to cli­mate change; and reduces avail­able habi­tat. There­fore, rethink­ing lawns can con­tribute to sus­tain­abil­i­ty. For exam­ple: Reduce lawn size. Main­tain lawns more sus­tain­ably. Mow high­er to shade out weeds. Mulch clip­pings on the lawn instead of bag­ging to keep …
13 Ways to Make Your Land­scape More Sus­tain­able Read More »
3 com­ments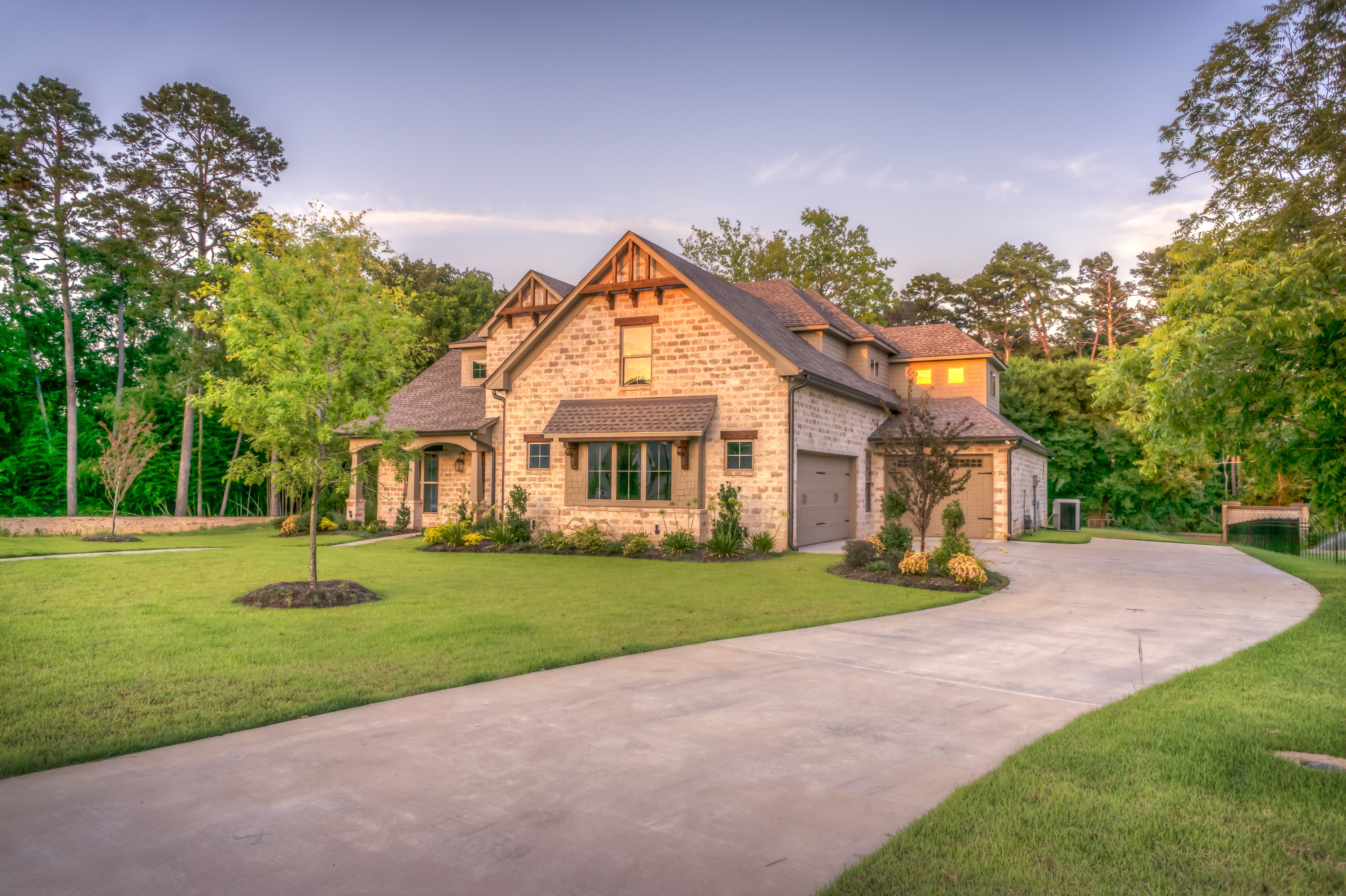 Amer­i­cans' love affair with lawns has con­se­quences. The Unit­ed States has over 63,000 square miles of lawn, an area over three times larg­er than any sin­gle irri­gat­ed crop (there's a map as well). Each week, 54 mil­lion home­own­ers mow their lawn, pro­duc­ing pol­lu­tion and using fos­sil fuels. Lawns also require water and fer­til­iz­er, and many …
0 com­ments